Our aim is to assisit with the financial demands of competing to enable our riders to dedicate more time to focus on the skills and challenges associated with equestrian eventing.
In return, Phillips Brothers now have, with Jo Williams Eventing and Grace Gerry of GG Eventing great ambassadors using and promoting our horse bedding products and services.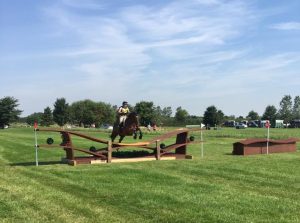 Grace Gerry of GG Eventing:
"Phillips Brothers Woodshavings have been kindly supplying my horses shavings beds for one month now, and I am genuinely so thrilled with them."
"They are super absorbent, beautifully white and fluffy, so even the rankest of horses have clean beds!"
"Keeping the horses stables as dust free as possible is very important, so every time we open a bag I am delighted that compared to other top brands, there isn't a 'film' of dust everywhere."
"I really cannot recommend them highly enough!"
Phillips Brothers are delighted to be working in partnership with GG Eventing and we look forward to working together for some time to come.
For more information about our horse bedding products and services, please contact the team at Phillips Brothers today